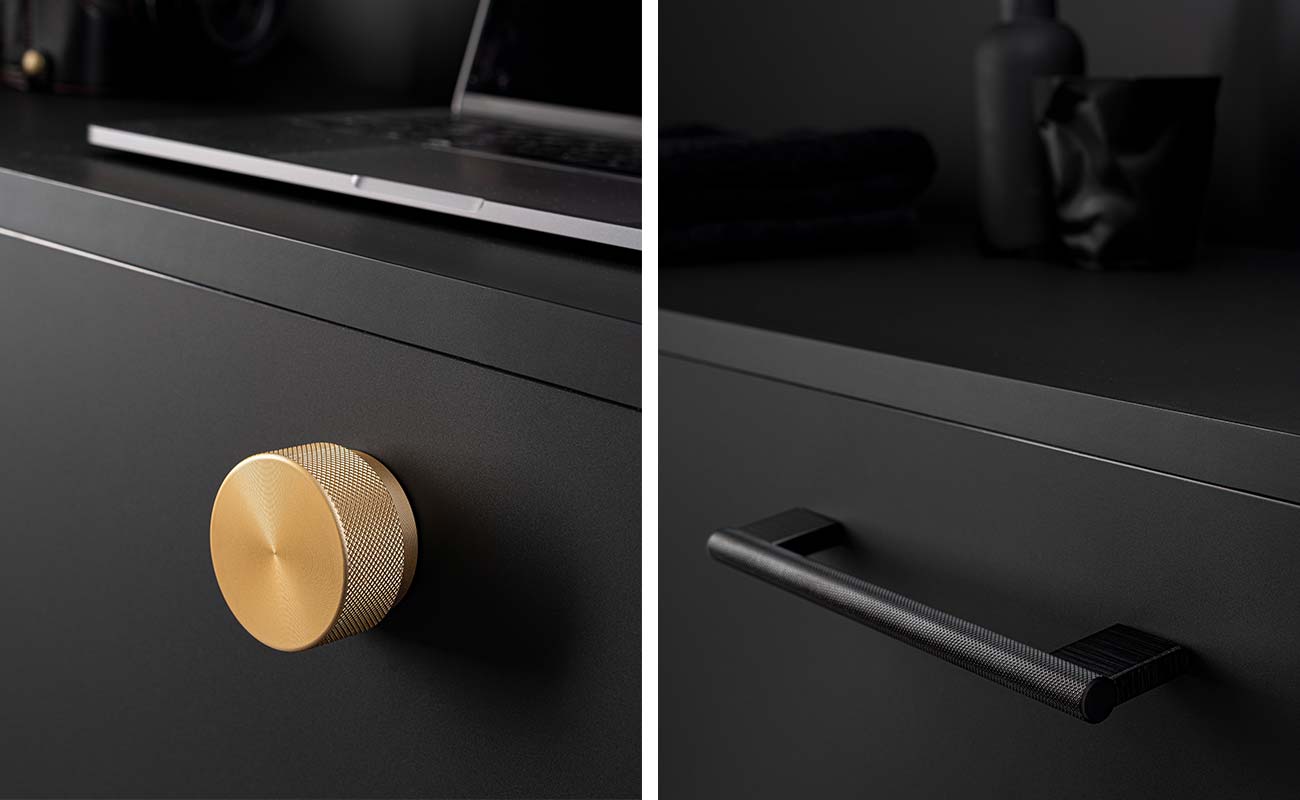 Graf is a tough series in industrial design with a grip-friendly structure. The series already consists of Graf Mini, consisting of handles in three different lengths, of which the longest was launched last year and is a full 1200mm. Graf Mini also consists of a knob of 10mm in diameter and a delicious T-knob. The hit series is now supplemented with Graf Big.

Now Graf Big is here!
Roughen the surroundings with a pair of these handles or knobs with an extended and stronger radius. Graf Big is launched, just like other products in the series, in the versions black, stainless look and brass. Perfect for doors, cabinets and furniture - in bedrooms, bathrooms and kitchens. Suitable for both your own home and the public environment.

The lightened surface makes the handles and knobs extra lovely to grip. This means that Graf therefore creates an optimal combination between the practical and the aesthetic. Today, we all make increasingly conscious choices when creating our homes and offices. We should first and foremost feel comfortable and feel that the home has the relaxing environment we so badly need in today's society. It should not only be aesthetically pleasing and personal but also include practical and functional solutions so that our existence is as comfortable as possible. 

- The long handles are here to stay and we are very proud to complement the series with these more powerful handles. The extended radius makes them feel even more majestic and they really stand out and show the personality in the room, says Hans Bergström, product manager at Beslag Design.

The following products are included in Graf Big:
Knob Graf Big 38 mm
Knob Graf Big 50 mm
Handle Graf Big 192
Handle Graf Big 320
Handle Graf Big 1168

Graf Big is available in the following designs:
Stainless steel, matte black och brass.