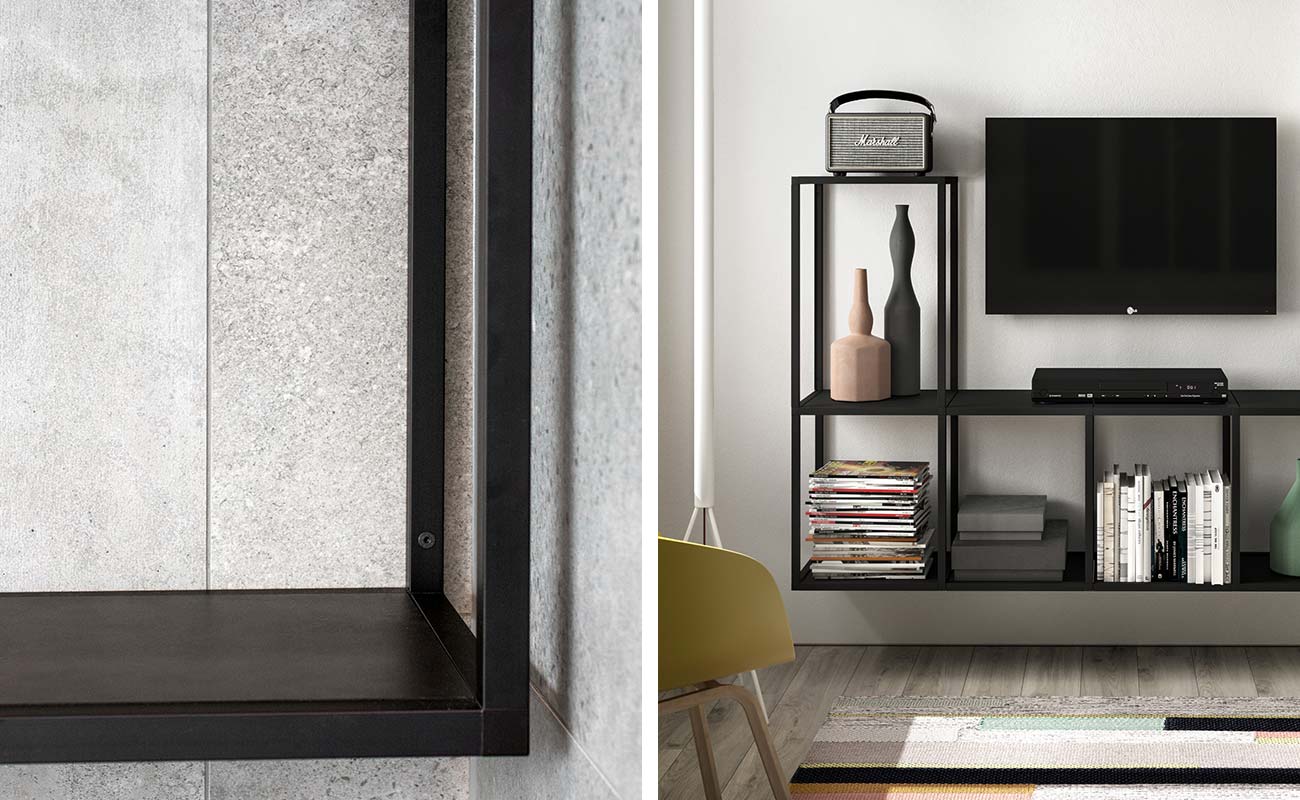 Float is an innovative shelving system with a stripped-down yet expressive design. You can create almost endless interior design possibilities. And with the associated shelves in solid black and untreated MDF, it will now be even easier to create a complete shelf system. The shelves will be sold in 2-packs and are available in the following sizes; 450mm, 600mm, 900mm.

Easy and quick assembly
Float shelf system is easy to assemble and fits anywhere. It is a smart modular system with only two aluminum profiles. The profiles can also be cut to desired lengths, which creates even greater flexibility.

Open and light design
Float shelf system gives an open and light feeling. Float is also easy to combine in different sections or together with existing furnishings.